Theory test
You are probably aware that you have to pass a theory test, before you can book a practical driving test. The theory test is in two parts.
Part 1 – multiple choice
The first part of the theory test is a number of multiple choice questions. You will be asked a total of 50 questions, and the pass mark is 43 out of 50. You will be given 57 minutes to complete this part of the test.
Part 2 – hazard perception test
The second part of the theory test consists of 14 video clips, which feature every day road scenes. In each clip there will be at least one developing hazard. When you see a hazard you must click on the mouse, the earlier you click the more points you will acquire. The pass mark is 44 out of 75.
You can book your theory test by using the following link: www.direct.gov.uk/motoring
---
Practical test
The driving test has been designed to see if you can drive safely, and demonstrate your knowledge of the Highway Code through your driving.
The test will start with an eyesight check. You will be asked to read a number plate at a distance of 20.5 metres or 20 metres for new style plates. It will be followed by two "Show me/Tell me" questions. These are basic safety checks that a driver should carry out to ensure the vehicle is safe to use on the road. After these questions your drive will begin.
The whole test lasts about 40 minutes and is conducted by a DVSA examiner. During the driving test the examiner will give you directions which you should follow. You will be examined on your general driving and on one reversing exercise chosen from:
reverse parking on the road,
reverse parking in a car park,
forward parking in a car park,
park on the right and reverse.
You may also be asked to carry out an emergency stop.
The examiner will be looking for an overall safe standard of driving. To pass, you will have to complete the test with no serious faults, and you must have less than 16 minor faults.
Independent driving
Your practical driving test will include approximately 20 minutes of independent driving.
During your test you'll have to drive independently by either following:
traffic signs
a series of directions
a combination of both
1 in 5 tests will use a sat nav
It doesn't matter if you don't remember every direction, or if you go the wrong way – that can happen to the most experienced drivers.
Independent driving is not a test of your orientation and navigation skills. Driving independently means making your own decisions – this includes deciding when it's safe and appropriate to ask for confirmation about where you're going.
All examiners are trained to carry out the test to the same standard; they do not have any pass or fail quotas. If you demonstrate the standard required, you will pass your driving test.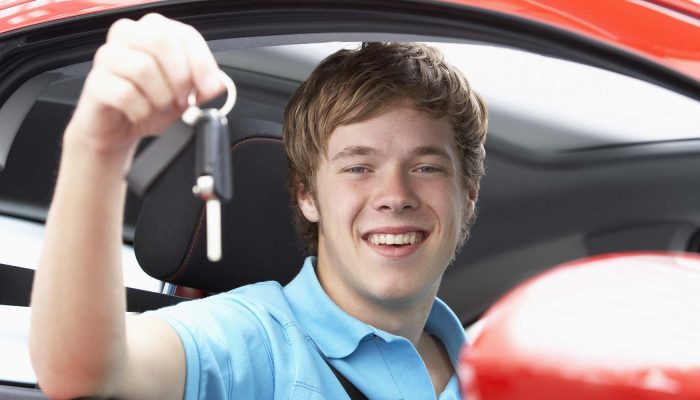 ---
Terms and conditions
If at the end of an Intensive Driving Course, the pupil is considered, by the instructor, not to be up to the required standard to take a driving test, the test will be postponed until a higher standard has been reached. This is in the interest of not only the pupil, but also the driving examiner and other road users. Any additional lessons needed to reach the required standard will be charged at the current hourly rate.
FREE re-test
If the pupil fails their driving test, after having completed a 44-hour Beginners Intensive Driving Course with the Gold School of Motoring Gillingham, their next driving test fee will be paid for, on condition that they take at least a 1-hour driving lesson per week, between each driving test, and a 1-hour driving lesson on the day of their driving test. All driving lessons taken between driving tests and on the day of the driving test will be charged at the current hourly rate. The driving test fee does not include the hire of the tuition vehicle for use on the driving test (1hr).
These are the main areas we cover
Intensive Driving Courses Medway
Intensive Driving Courses Gillingham
Intensive Driving Courses Chatham
Intensive Driving Courses Rainham
Intensive Driving Courses Hempstead
Intensive Driving Lessons Medway
Intensive Driving Lessons Gillingham
Intensive Driving Lessons Chatham
Intensive Driving Lessons Rainham
Intensive Driving Lessons Hempstead
Intensive Driving Schools Gillingham
Intensive Driving Schools Chatham
Intensive Driving Schools Rainham
Intensive Driving Schools Hempstead
Intensive Driving Schools Medway Kent